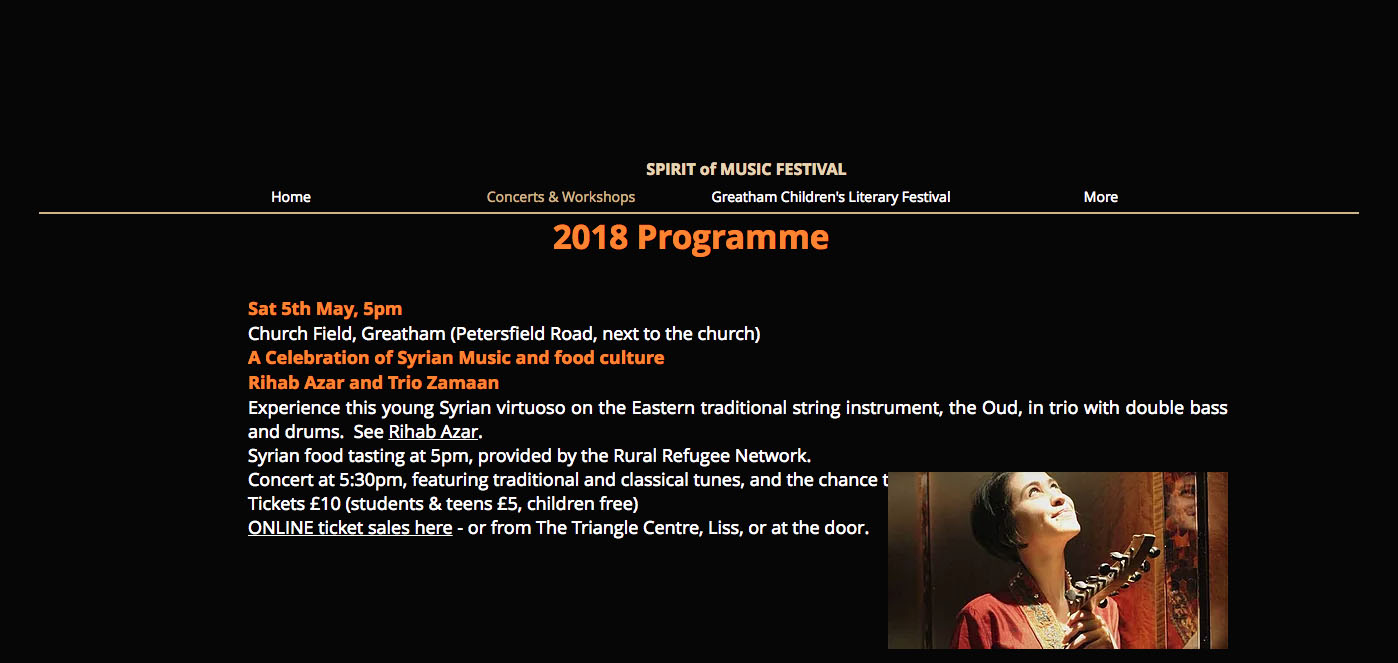 This year's Spirit of Music Festival gave the Rural Refugee Network an excellent opportunity to take park in the Celebration of Syrian Music and Food Culture which was held on a beautiful warm evening of Saturday 5th May in Greatham Field.
A large gathering of local people and as well as the Syrian families now living in the area, with the aid of the RRN, all enjoyed this wonderful event.
The Trio Zamaan led by Rihab Azar, on the oud, accompanied by double
bass and drums, performed a number of classical and traditional pieces which provided an opportunity for the guests to learn Syrian folk songs. Some of the Syrian families joined Rihab in leading the songs and there was a feeling of merriment throughout with a little dancing.
The occasion was a splendid way to celebrate the warmth of thegreeting given by local people in welcoming the Syrians to the area.
Volunteers from the RRN and the Syrian families provided Syrian food while other RRN volunteers provided transport to and from the event for the Syrian families.