PRESS RELEASE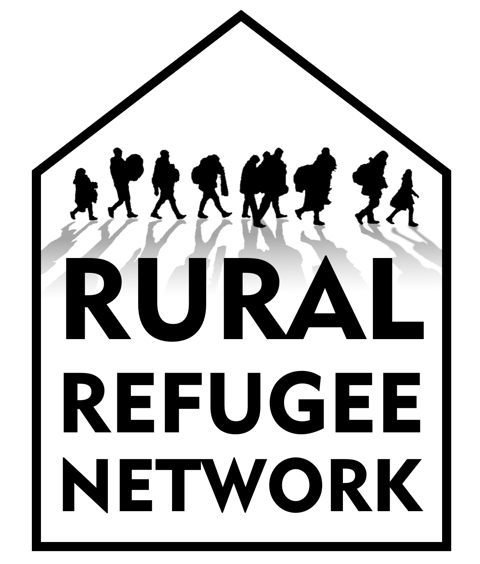 Thirty Three Art Show
In aid of the Rural Refugee Network
Bordean House
Petersfield,
Hampshire.
Thursday 18th May
6pm-9pm
The Rural Refugee Network is delighted to announce its second Thirty-Three Art Sale this coming May 2017.
Following our hugely successful sale in 2016, artist Emma Thistleton and art consultant
Antonia Kimbell, will once again curate the exhibition, displaying over 50 artists with a range of styles, but an emphasis on contemporary art. Last year they welcomed over 170 guests to the rooms of Bordean House, selling 188 works on the night and taking over £30,000 of sales in three hours, £10,000 of which went directly to the charity.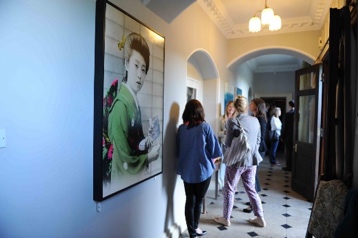 Participating artists this year have national and international reputations, with considerable representation from our local South East region.
Among the many artists already confirmed for 2017 are:
Alison Crowther, local artist
Cara Wassenberg, local artist.
http://www.carawassenberg.com/
Chris Gilbert, local artist, woodcut prints.
http://chrisgilbert.theartistsweb.co.uk/
Katie Halil – work recently featured in 'Bridget Jones Baby', limited prints will be available.
Alex Rennie, John Moore's Painting Prize 2016
Patrick Gibbs
Gavin Mitchell, Photographer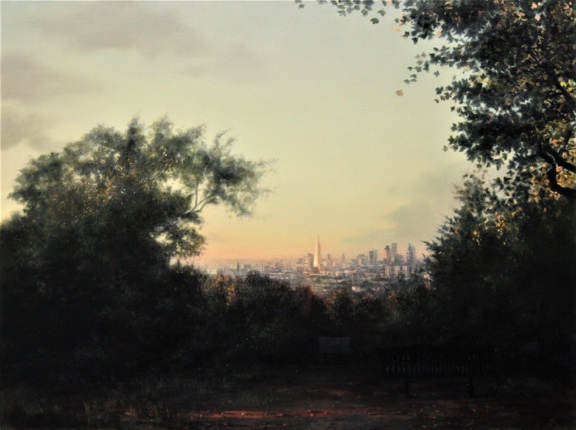 One Tree Hill, Oil on Linen,
Alex Rennie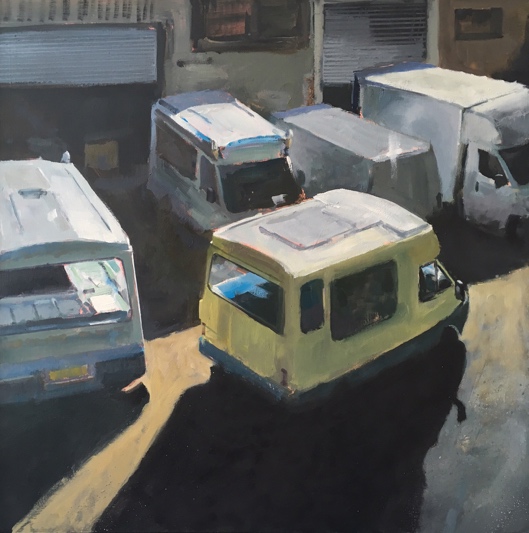 Parked Ice Cream Vans, Oil
Tim Goffe
Also for auction on the night is this beautiful quilt, called 'Hope', produce by some of our settled refugees who set up a local sewing group. The title of work depicts the bright colours emerging from the dark surround, symbolising the hope that these refuges have. The group has proved to be an excellent focus for them and others slowly feeling their way in their new community and adapting to life in the UK.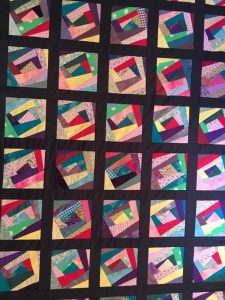 Purchases may be made via cash, PayPal or Bacs transfer and are available to take home on the evening. Representatives from the RRN will give a short talk discussing the aims of the show and many of the artists will attend the event to meet guests and to discuss their work.
The Rural Refugee Network (RRN) is a UK registered charity set up in 2015 in response to the current Syrian crisis. Under the government's Syrian Vulnerable Persons Relocation Scheme, the charity endeavours to source accommodation in the UK for Syrian refugee families as well as seeking foster carers and supported lodging for unaccompanied children. Once families and children have arrived in the UK, the RRN works directly with them to make resettlement and community integration as effective as possible. Assistance offered by the charity includes English language classes and homework tuition, provision of furniture, food and clothing, laptops if required, and access to available grants for emergency needs. Allocation of a 'buddy' introduces each family to the local community through organised events, with a commitment to dispelling misconceptions about refugees in general. Our programme of work-mentoring is intended to achieve their full independence within 18 months. RRN shares knowledge and understanding with similar charitable teams across the UK.
We would like to thank Jackson-Stops & Staff for sponsoring the event.

FOR FULL AND FURTHER DETAILS PLEASE CONTACT: