33 Art Sale
Thursday 13 June
Bordean House 6-9pm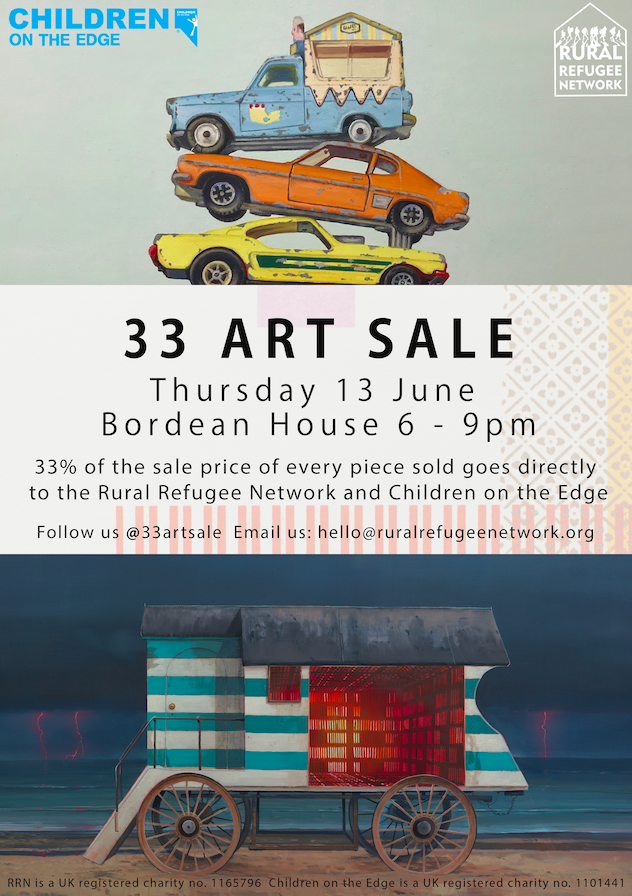 33 Art Sale is the brain child of Emma Thistleton, a well-known London based artist. Her vision was to bring together some of the best local, national and international established and up-and-coming artists for an art sale.
The art sale is unique in that it takes place in a private home. It raises money for two charities that are very close to Emma's heart – the Rural Refugee Network and Children on the Edge (link through to Children on the Edge https://www.childrenontheedge.org).
As well as supporting these two charities it also supports artists. 33% of every piece of artwork sold goes direct to the charities, whilst 57% goes to the artist. (The remainder of the money goes towards the work to set up and run an artsale of this magnitude). All artists get paid within two weeks of the sale, unlike most galleries who often hold on to the money for months.
Artist Profile: Cara Wessenberg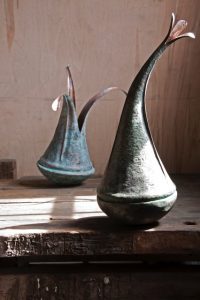 Cara Wassenberg lives and works near Petersfield. She is an established sculptor working with copper, forged steel and cast glass in response to commissions for private gardens and interiors as well as galleries. Cara's influences are rooted in the language of the countryside, organic forms, tools and the processes of craft and agricultural practice.Her initial degree after leaving school was in Fine Art and she graduated in 2017 with a Masters (Distinction) in metalwork and glass from the University for the Creative Arts, Farnham. Following her MA Cara spent a year as artist in residence at UCA. As well as her studio work Cara has undertaken many school residency projects and currently teaches part time on the BA Degree course at University of the Creative Arts Farnham.
We are thrilled to have Cara's 'Gumfruit' for the 33 Art Sale this June. Cara made them after a trip to Portugal visiting her brother. Inspiredby the wonderfully organic form of Portugese Eucalyptus seeds, and  a touch of rather playful Portugese humour. Each one has a weighted base and they can be nudged and moved but will never fall over! They are hand  forged from sheet copper with a Verdigris patina and finished with a light microcrystalline wax. 
'Gumfruit' are 250mm (diameter) x 550mm (height). One is 550mm wide at the top and the other is 60mm.