Our Mission
Our mission is to help bring refugees to safety in the UK and, once here, to help them successfully resettle into their new communities. RNN offers grants for education, training and employment to  families and young people placed across Hampshire.
Dear RRN supporter,
Rural Refugee Network is thrilled to announce that the UK resettlement program is starting up again from April after being paused since the beginning of the pandemic last March.
We are urgently looking for landlords so we can help rescue more people from the camps around Syria.  Please be under no illusion – Syria is not a safe or viable place for these families to return to.
If you know anyone at all who might be willing to offer a house for the use of refugees and vulnerable children from Syria and other war-torn countries now is the time to ask them to help.  
Almost all our properties are offered after landlords have heard someone talking about RRN, have read something in the press or have attended an RRN event. We've put together a few ways you can help us bring more people over to safety in the UK
 How you can help:
·      Ask any landlords/friends and family who have more than one property if they would be willing to rent a property to a refugee couple or family at the local authority housing rates – refer them to our website or introduce them to us personally for further details
·      Ask your school or church or any other group or local event if they would welcome a visit from an RRN speaker and/or one of our newly arrived refugees to give a short and inspiring talk in an assembly or meeting
·      Ask your local Parish, school or business magazine if they would consider including a short news article from RRN about the work we do (we can write this for you)
·      Ask to put up the attached PDF in your place of work, group/church or children's school
·      Pledge to do at least one of the above today – you could be saving a life
Thank you so much in advance for your help.
 Jules Thistleton and Kaaren Wallace
Who we are and how we started.
Taking practical action to help the refugee crisis
The Rural Refugee Network (RRN) was set up in September 2015 by a group of volunteers in the Hampshire and West Sussex area with the express aim of taking practical action to help the current Syrian Refugee crisis.

Recognising that the Government's Syrian Vulnerable Persons initiative doesn't reach far enough, and is not accessing rural areas, RRN took the decision to create something to help address this. Our group is made up of individuals from a cross section of life and includes senior level leaders from health and social care, business, education, construction, media and planning.
So far we have successfully settled 10 refugee families in Hampshire.

20+ grants made to help refugees with training, education and business start ups.

Last year we had over 100 incredible volunteers help raise money, organise, educate and resettle Syrian families.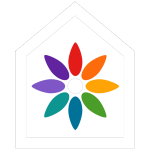 Latest News
Thank you to everyone who attended Sunday's screening of Adnan.  It is such a powerful film about the struggles facing refugees when leaving home and settling in a new country.
We have received excellent feedback about the film as well as the very engaging Q&A with the directors Steven Chatterton and Mark Arrigo along with cast members Rahgad and Ayham who deserve a lot of credit for creating and collaborating on such an impactful short film – It is a must see and a real masterpiece!
You can stay in touch with the latest Adnan news – @AdnanShortFilm on Instagram, Facebook & Twitter.
The event raised £4,128  in total for the RRN. Thank you for all attending, to Bedales for its valued support, the students and volunteers working and supporting the evening and especially to the Steven, Mark, Ayham and Rahgad.
This awareness raising and fundraising event kickstarts the year and will enable the RRN to continue to help refugees settled in the UK.
If you would like to donate to the Rural Refugee Network, please click here.
If you are interested in getting involved please fill in the form below